Hey guys...this community has been kind of slow lately, so I thought I'd just add some photos that I took tonight of my new bulletin board =)

There was a contest in our community... whoever had the best bulletin board (as voted by the Office Assistant staff) would get one duty night covered! Sounded reason enough for me to get extra competitive.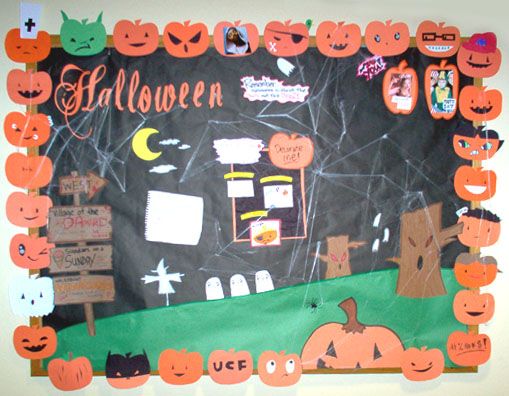 The part in the center is actually a comic about decorating the pumpkins (which are the door tags this month... first "easy" doortag I've done yet), and to the left of that is a little note to my residents. The upper-right hand part of the board will eventually have more photos of my residents in their Halloween costumes.


People on this community should REALLY start posting their bulletin board pics again!! They're great inspiration!